3.3

Step 2: Set Up Terra

Launch Terra, and you should be prompted to sign in with your Google account.
Once you have signed in, your Terra account is set up and your PI or manager should be able to add you to projects and/or Workspaces.
If this is the first time you or your team has used Terra, the PI or manager will also need to set up billing.
You can always access Terra by going to anvil.terra.bio, or by clicking the link on the AnVIL home page.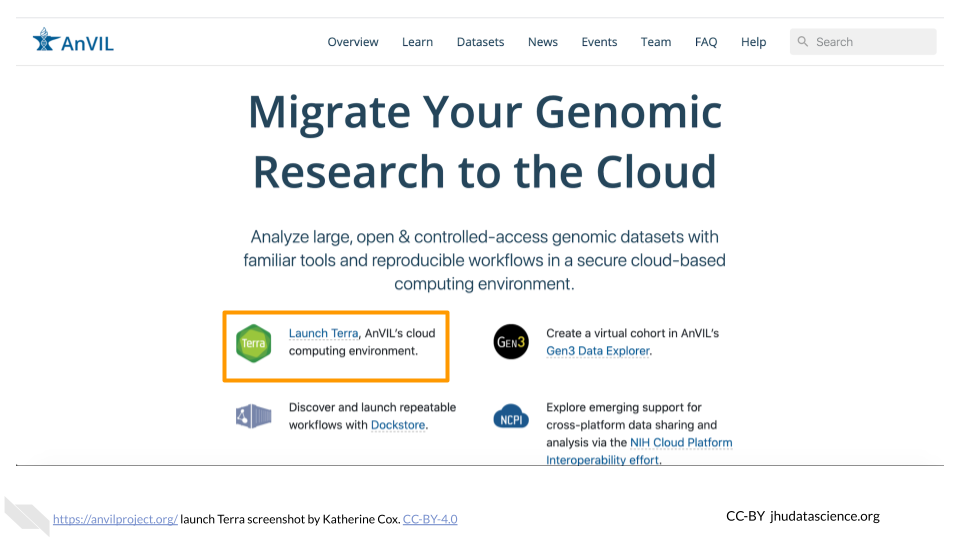 ---